In ancient texts of Ayurveda, Amla has been referred to as Amalaki. Its scientific name is "Phyllanthus Emblica". It is
also known as Indian Gooseberry and is a small, round, pulpy and bright yellow-green fruit. It is, in fact, known as, "divyaushada" (divine medicine) as it has five tastes- sour, bitter, sweet, astringent and pungent which help in the functioning of mind and body.
The healing properties are innumerable as it contains huge amounts of Amla Vitamin C, calcium, phosphorus, iron, protein and fibre. It is the powerhouse of antioxidants and ancient Ayurveda elicits that the consumption of this superfruit prevents the formation of cancer cells.
It can be consumed in many forms-raw, juice, pickle, candy and supplements. Incorporating this fruit into your diet might improve your overall health. It can be grown at home as well. Choose a planting location with deep, rich, well-drained loam and full sun exposure. Although amla grows best in deep, rich soil still it can grow in almost any soil that isn't extremely alkaline or soggy.
Table of Content
Synonyms
Amalaki, divyaushada, usirikaya, nellika, boamalacca, aonli.
Amla Benefits
Ayurveda strongly recommends amla to improve immunity, boost metabolism and longevity as it possesses incredible medical healing properties. Some of its benefits include:-
1. Amla for Hair
It is strongly recommended for hair fall problems. Its regular intake restricts hair loss as it is rich in carotene, iron and antioxidants. It not only reduces hair loss but also rejuvenates hair follicles, prevents premature greying of hair and clears dandruff.
2. Amla for Skin
It purifies the blood and helps the skin to glow from within. If one is suffering from acne, pimples, blemishes, freckles and/or various skin allergies, usage of amla based face packs or consumption of various amla products help to restore skin health and keep it youthful.
3. Amla for Hair Growth
Amalaki possesses various plant compounds, minerals and vitamins which aid in hair growth. Amla Vitamin C increases the proportion of collagen in the body which adds length and volume to the hair. It also replaces dead cells on the scalp and generates new ones.
4. Amla for Weight Loss
It prevents almost all the causes of obesity such as slow metabolism, fat accumulation at unwanted places, toxic build-up, etc.
5. Diabetes Control
The fibre in Amalaki dissolves quickly in the body and hence slows the rate of absorption of sugar. It also has a positive impact on blood glucose and lipid counts in people with type 2 diabetes.
6. Memory and Brain Health
Amla Vitamin C helps produce a neurotransmitter called norepinephrine that improves brain function. The antioxidants in it can benefit memory by fighting against free radicals that can attack and damage brain cells.
7. Amla helps in treating painful mouth ulcers
It can also cure mouth ulcers with its inflammatory properties. Dilute Amla juice in half a cup of water and gargle.
8. Improves liver function
It contains good amounts of phytochemicals like quercetin, gallic acid which aid in detoxification and in fighting free radicals. This improves liver function, boost vitality and provides energy.
Precautions
Although amla is the "superfruit", there are certain precautions to be taken:-
It should not be consumed by people with multiple bleeding disorders as it increases the risk of bleeding and bruising.
It should be avoided in case of aggravated problems like coughing, nausea, etc.
An excessive dosage of Amalaki might cause dryness in the skin.
Amalaki Uses
It can be consumed in various forms. It can be used as an ingredient for various products as well.
It can be eaten as a raw fruit with salt before meals to get relief from hyperacidity.
It can be consumed in the form of candies or tablets before and after meals for better digestion. You can purchase Swadeshi Amla Candy available at a reasonable price on the website.
You can purchase products like Dhootapapeshwar Swamala available on the website which have used amalaki as the main ingredient. It will replenish lost vitality and total health.
You can also go for a regular intake of amla juices, pickles, etc.
Amla murabba is a good source of instant energy. It contains cardamom which contributes to flavour and digestion.
How to make Amla Juice at home?
Step-1
Chop gooseberries into small pieces.
Step-3
Put the pieces into a mixer and make a paste by adding water.
Step-4
Dilute the paste into water and honey, stir well and serve chilled amla juice.
You can also watch the below video on how to make Amla juice at home:
Frequently asked Questions
How many amlas should be eaten in a day?
It is recommended to take 1-2 amla per day or you can consume as per your taste as well.
How to store amla fruit?
It is a seasonal fruit and hence not available throughout the year. Thus, it can be stored, frozen or dried as and when required.
Is amla good for the heart?
The antioxidants in amla help in reducing plaque formation in blood vessels and thus reduce the risk of any blockages and heart attacks.
Does amla help in wound healing?
It helps in preventing infection of the wound and also reduces pain by blocking the inflammatory mediators in the body.
Is amla good for pregnant women?
Sufficient intake of amla is absolutely safe for a pregnant woman.
Does amla help in treating fibroids?
It is an excellent ayurvedic remedy for treating fibroids as it is rich in various antioxidants.
What is the best time to eat amla?
The best time to eat Amalaki is early morning, especially during winters. It removes the toxins from the body and is rich in Amla Vitamin C content as well.
Is amla good for patients having kidney related problems?
Amla is not recommended for kidney-related problems as extra sodium obtained from it can cause loss of calcium in the urine and lead to the creation of kidney stone.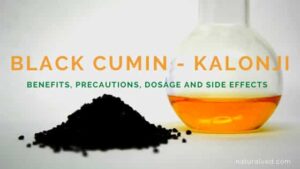 Kalonji is a flowering plant native to Southern Europe, Southwest Asia and North Africa. Scientifically, it is referred to as "Nigella Sativa". These seeds have
Read More »
High in beneficial plant compounds and offering several health benefits, honey is a relatively healthy alternative to other sweeteners used in daily life and cuisine
Read More »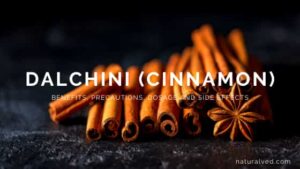 Dalchini or cinnamon are the strips of the inner bark of a tropical evergreen tree. These are pale-brown to tan strips which are generally thin
Read More »