Giloy is scientifically known as Tinospora Cordifolia and Amrit in Ayurveda is a herb well known for its medical uses. It is found in tropical regions of India and is also known as gujro, heart-leaved moonseed, and Guduchi. I would be frequently using Guduchi word instead of Giloy in this blog, but both mean the same only.
Guduchi is known to be as "Tridosha Nashak". Tridosha Nashak means that it helps in all types of illnesses, whether related to Vata, pitta, and/or Kapha. According to Ayurveda, there are three basic elements in the human body (Vatta, pitta, and Kapha) that are responsible for the balance in the body.
In Ayurveda, body, mind, and consciousness work together in maintaining balance. Guduchi is used for all types of disease, it depends on what component is Guduchi consumed with. We have discussed the right way to take Giloy for different illnesses below.
Table of Contents
Synonyms of Giloy
Guduchi, Amrita, cinnodbhava, jwarari, jwarnashini, kundali, guduchika, jivantika, tantrika, dhara, nagakanyaka, bhishakpriya, somvalli.
Guduchi Benefits
Guduchi has various incredible benefits. It can be consumed every day to be fit and toxins free. Here are some of the Guduchi benefits:
1. Giloy for diabetes:
It helps in controlling blood sugar level in the body when consumed regularly. According to a study conducted by NCBI, Guduchi is know to have an efficiency of 40-80% as compared to Insulin.
You can consume either Tablets, Juice or Powder containing Guduchi for the management of Type 2 Diabetes. I recommend you SKS Super Madhu Shatru Capsules – Along with Guduchi, it also contains other herbs like Neem, Jamun, Vijaysar, Methi, Bel, Karela, Gudmar etc and therefore is an excellent medicine for Type 2 Diabetes.
2. For eyesight
It is a very powerful herb and the juice or kadha can be applied to eyes after cooling it down.
3. For anxiety & stress
Guduchi is very powerful to reduce stress and anxiety. It helps in soothing and relaxing the body and can help in increasing memory.
4. Giloy for weight loss
Guduchi helps in removing toxins from the body and also helps in cutting excess fat when used regularly. It increases metabolism and improves digestion.
5. Giloy benefits for skin
Guduchi, as is a purifying herb, helps in clearer skin either by consumption or by applying it as a face pack. It removes toxic elements from the body and adds to the overall health.
6. Benefits for hair
It helps in strengthening hair and reduces hair fall as it purifies blood due to which blood cells work more effectively.
7. Giloy for fever
It is widely known for its healing properties in chronic fevers as well as dengue and hay fever. Guduchi is also know to be as the best immunity boosters in Ayurveda which helps in fighting germs, bacteria or viruses.
Precautions when using Guduchi
Using Guduchi does not have any side effects and can be given to all ages, but it is important that we take into account a few factors. We suggest that you avoid the use of such herbs in extreme conditions.
Guduchi should be avoided in pregnancy as well as while breastfeeding.
It should be avoided before and after any surgery because it may cause interference with blood sugar levels.
It should also be avoided in rheumatoid arthritis, multiple sclerosis and lupus as it affects the immune system.
Giloy Uses
As we mentioned that Guduchi can be used for all types of illnesses. For treating different disease, giloy is used with different ingredients.
Guduchi should be consumed empty stomach and at sunset.
4 teaspoons of giloy kadha or juice can be taken in the morning and in the evening or 2 tablets. For people younger than 18 years 1 tablet is sufficient.
For diseases like joint pain, gas, congestion in the body, Guduchi should be taken with a spoonful of ghee as these diseases are related to vata in the body.
For acidity, jaundice, excess heat in the body, Guduchi should be consumed with shakkar (sugar).
For excess fat, heavy body, sinus, etc Guduchi should be taken with honey.
How to make giloy Kadha or juice?
Stems are the main component of a Guduchi plant for medical benefits.
To make giloy kadha or juice, take water and boil some Guduchi stems in it until water is reduced to half. Its stems can also be juiced in a juicer to make a highly beneficial tonic for various health benefits.
If you want to buy ready made Guduchi Juice, we recommend you to buy Baidyanath Giloy Juice or Multani Kuka Giloy Tulsi Ark.
Frequently asked Questions
Is giloy safe for pregnant women?
Guduchi can have bad effects on pregnant women when taken in large amounts. It is advised to avoid Guduchi in pregnancy overall to not risk the damage because of the inappropriate use of it.
Can giloy increase platelets?
Guduchi is a very versatile herb and is used in the treatment of many illnesses. It can help in increasing platelets and is used for dengue patients.
Which giloy tablets are the best?
Guduchi is an anti-inflammatory herb and helps to strengthen the immune system. It also helps in faster recovery. Some of the best giloy tablets are mentioned below:
1.
Baidyanath Guduchi Giloy Ghanvati
2.
Himalaya Guduchi Tablets
3.
Dabur Giloy Ghanvati
4.
DBR Grasso Tablet
: The above 3 Tablets contains only Guduchi but DBR Grasso Tablet contains wheatgrass, Tulsi and Neem along with Guduchi. If you want a mixture of all these, you can buy it.
The above Guduchi Tablets contains the same things i.e. Guduchi but they differ only in the brand name. You can buy the tablets from that Brand which you trusts the most.
Can giloy be taken with milk?
Yes. Guduchi can be taken with milk. Guduchi boiled with milk is especially good to relieve joints pain in the body.
Where is Giloy found in India?
Guduchi is found in India from Kumaon to Assam and Myanmar, Bihar, Konkan to Sri Lanka. Although you can buy its Juice, Powder or Tablets at any Ayurvedic store near you or online e-commerce stores.
How does giloy work?
Guduchi is a very beneficial herb. It removes toxins from the body and purifies the blood. Guduchi is especially used in fevers such as dengue, swine flu, etc.
Sale!

Out of stock

Ayurveda

DBR Grasso Tablet

Applicable Offers

Free Shipping on Orders above ₹999
Extra 5% OFF on Orders above ₹1999 Use Coupon Code: DISCOUNT5
Extra 5% OFF on first Order, use coupon code: DBR5

Select options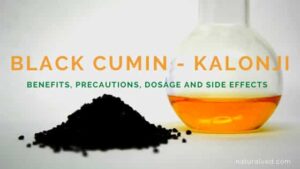 Kalonji is a flowering plant native to Southern Europe, Southwest Asia and North Africa. Scientifically, it is referred to as "Nigella Sativa". These seeds have
Read More »
High in beneficial plant compounds and offering several health benefits, honey is a relatively healthy alternative to other sweeteners used in daily life and cuisine
Read More »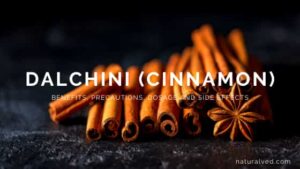 Dalchini or cinnamon are the strips of the inner bark of a tropical evergreen tree. These are pale-brown to tan strips which are generally thin
Read More »